As you know, there are perks of being a BePure autoship customer – this month excited we're excited to be sharing with you a new recipe, and new special offers from our friends in the wellness sphere. Enjoy!
FREE PDF – CLEAN FIFTEEN AND THE DIRTY DOZEN
It's a bountiful time for fresh produce. When you shop for fruits and veggies locally and in season, you get a much denser package of nutrients. To help you get the most out of your smoothies and salads, we've put together a cheat list of seasonal produce, as well as The Clean 15 and The Dirty Dozen. Download it here.
EXCLUSIVE AUTOSHIP

 OCTOBER

 OFFERS

This October we've teamed up with our friends at Spaghetti Bags, Matcha Matcha, and Moon Turtle to bring you super chic net grocery bags, antioxidant-rich organic matcha and mood journal to help you in becoming the master of your mental health.

Spaghetti Bags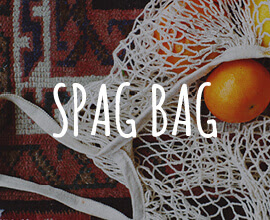 Free bag with your purchase! 
To redeem, write the Discount Code BEPURE in the comments section at checkout, and an additional bag will be included in your order.
Discount code BEPURE
MATCHA MATCHA
Load up on antioxidants with 20% off the Matcha Matcha online store (offer excludes ceramics).
Discount code BEPURE20
CLAIM IT HERE
MOON TURTLE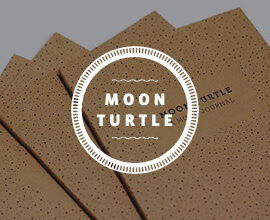 40% off Moon Turtle Mood Journals to help you support your mental wellness.
Discount code BEPURE
As Ben explains, health is not a short-term solution. It takes time for the body to heal and regenerate. Nutrition is literally the building blocks of your cells. That's why it's so important to provide your body with the additional nutritional support it needs long-term to build it back to health.
Making a commitment to autoship means you will receive your BePure nutritional support to your door every two months (or at your desired frequency), making it one less thing you have to think about when taking action for your health.
Adding in extra nutrients, combined with a clean, whole foods diet and exercise that's right for you, is the perfect foundation for reclaiming your health and energy.
If you're wondering where to start with including extra nutrition into your life, the BePure Everyday Health Pack is what Ben recommends as the base level of nutritional support for living with optimal health, energy and happiness every day.
Autoship Perks
On BePure autoship you are entitled to several exciting perks. Here is everything you need to know. Full BePure autoship terms and conditions can be found on the BePure website.
1. When you purchase a BePure pack* on autoship you will receive a FREE 15 minute consult with the BePure Clinic team*.
2. After the initial purchase on all BePure autoship purchases, you will receive a special discounted price.
3. Exclusive access to special offers and giveaways from some of BePure's favourite health and wellbeing companies each month.
4. Access to the BePure Facebook Community Group for extra support on your health journey.
5. Weekly tips, information and the latest health and wellness updates shared daily on the BePure Facebook and Instagram. 

Managing your autoships
To support you more with managing your autoships, you can also now change the frequency of your orders AND skips orders when needed.
Frequencies can now be set to 4 week / 8 week /10 week / 12 week intervals. To update your frequency simply call or email our orders team on 0800 52 54 52 or orders@bepure.co.nz.
To skip an order, simply login to your account on our store, click on manage autoship and follow the directions. Simple.
If you have any questions our BePure support team are always here to help. Simply email them on info@bepure.co.nz or call 0800 52 54 52
*Please also note that BePure is not a designated company by insurance providers and as our services are currently considered outside the usual model of healthcare insurance, at this time reimbursements for products and services will not be supported by BePure.